Sian Jones
BHSAI (1979) BSc Hons(1983) Dip Arch(UCL) (1985) Chartered Architect 1988 RIBA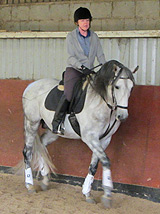 Before starting Jones Wood Architects, Sian Jones gained extensive expertise with Allies and Morrison, in inserting truly modern buildings within contextually sensitive areas.
With Jones Wood Architects she enjoys solving architectural problems. Large or small, changes and interventions to existing buildings can have a huge effect, but starting from scratch is always exciting.
Before going to university she took a gap year and became a qualified riding teacher. (BHSAI British Horse Society Assistant Instructor). Over the years she has taught infrequently but still rides regulary. A fan of the Portuguese Lusitano horse she now regulary travels to Pen Llyn Lusitano stud in Wales and Turville Valley stud in Buckinghamshire to ride beautiful, well trained horses. Please note work life always needs to take into account the needs of the family and more particularly the dog.

Juliet Wood
BSc Hons(1983) Dip Arch(UCL) (1985) Chartered Architect 1989 RIBA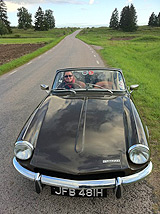 Before starting Jones Wood Architects, Juliet Wood developed her interest in contextually sensitive design work as an associate at MacCormac Jamieson Prichard, where she was involved in many housing projects and award winning college buildings, including St Johns College, Oxford, Fitzwilliam College in Cambridge and Queen Mary & Westfield College, London.

She was also part of the team for the award winning Cable and Wireless building in Coventry. Later as an associate at ECD Architects, she was the design architect for Wrythe Lane, Carshalton, the first housing project to achieve a BREEAM rating of "excellent". She also worked on Linacre College, Oxford, which was the winner of Green Building of the year 1996 and was project architect for the Queen's Building at Anglia Polytechnic University; this was one of only two finalists for the same award.